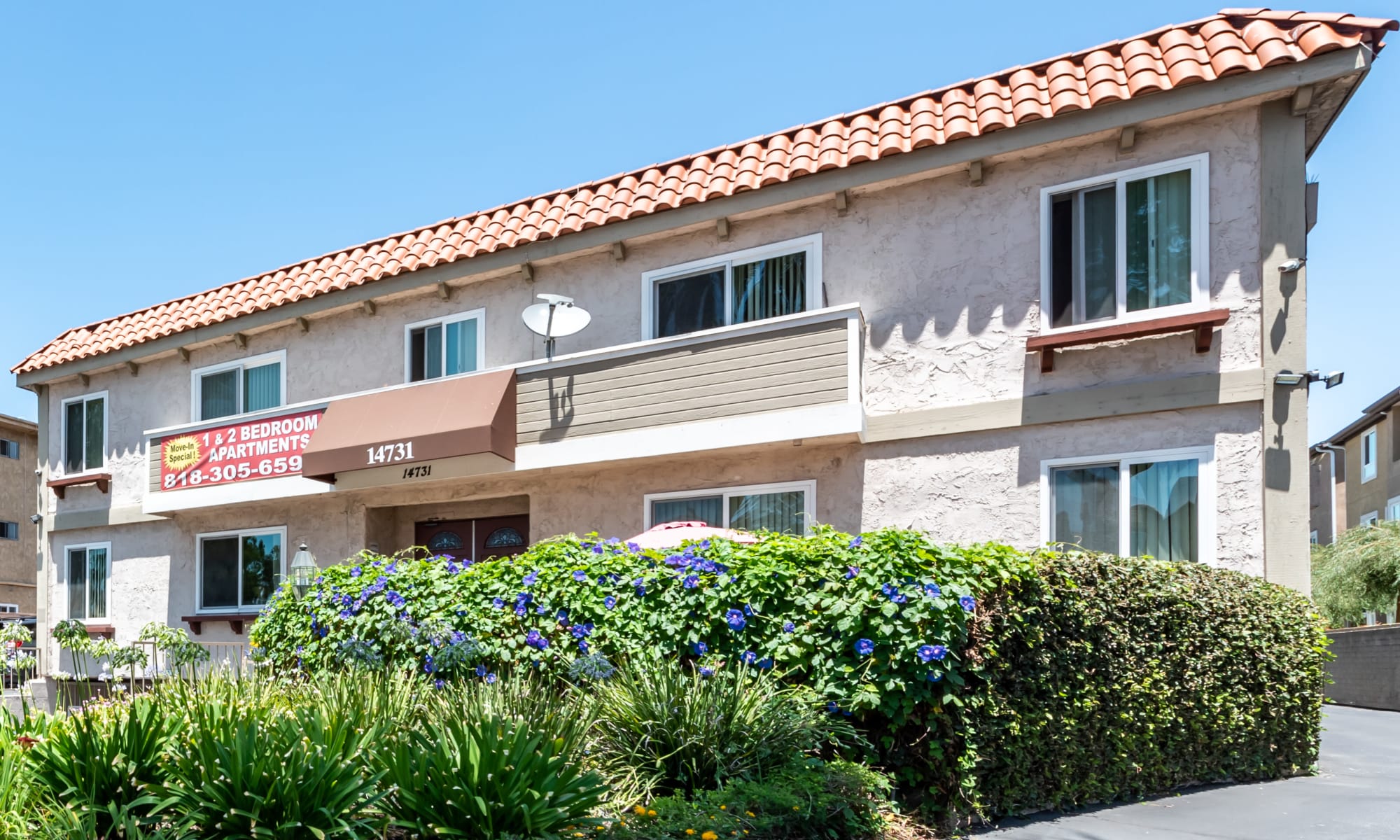 Welcome to The Crossroads
Great Living Spaces in Van Nuys, CA
Come Home to Community
It's one thing to feel at home in a comfortable, welcoming neighborhood. It's another thing for that neighborhood to be centrally located and stocked with great experiences. When both of these coincide with quality apartment housing, a golden opportunity appears. The Crossroads Apartment community in Van Nuys, CA, features all of these excellent attributes. Nearby, both indoor and outdoor adventures abound. Balboa Park is just minutes away, with golf courses, tennis courts, jogging and bike paths, and boating on Balboa Lake. Looking for shopping, restaurants, or art experiences? Van Nuys and the surrounding communities are yours to explore. Finally, when you're ready to come home, the comfortable charm of The Crossroads Apartment community will be waiting for you. With three floor plans to choose from, you can make this corner of Van Nuys the home you've always wanted.
Location
The Crossroads Apartment community is situated close to the 101, 134, and 405 freeways, making it easy to reach any part of Los Angeles whenever you need. It also offers quick access to the Metro Orange line, which will take you to Hollywood and Downtown Los Angeles within just a few minutes. Walking, biking, and taking the bus are great travel options within Van Nuys, too. Whether you're going several miles or just a few blocks, adventure is within your reach!
Living in the San Fernando Valley
The San Fernando Valley is a unique piece of Southern California nestled closely up to the Santa Monica Mountains. A perfect balance of small-town charm and big city access, the Valley also boasts beautiful Mediterranean-type weather conditions. Warm, sunny summers sit opposite mild winters in the region, and outdoor opportunities within the Valley abound. A wide collection of garden parks, city and neighborhood parks, open space preserves, and recreational areas make it easy to get outside for fun.
Also at your fingertips in the San Fernando Valley are plenty of restaurants, artistic events, and shopping spots. Unique entertainment options are yours to explore, and the weekly Farmer's Market near Ventura Blvd. offers fresh flowers, produce, and beautiful handmade items every Sunday. No matter what sort of experience you're looking for, chances are you'll find it somewhere in the district. 
Professionally Managed By
Click here to visit our Corporate Page
Carlo Inc. has been creating and maintaining a reputation for residential excellence in the San Fernando Valley for over forty years. We're deeply invested in this part of Southern California, and we're glad to bring you quality, value, and a place to call home